Under 15's White
Welcome to the U15 White page. Our squad compete in the Echo Premier Division and Echo League Cup. The core of our squad has been together since their inception at U6s and last season we won promotion to the Premier Division. We are grateful to the continued sponsorship of E&M Building and Decorating, our principle sponsors for the past five seasons. 
Our aim is to try and win matches whilst maintaining an atmosphere for the boys to have fun, learning football in a safe, friendly and collective environment.
Latest News
Calling all Reception-Year 1 Students! Shield Academy are now offering FREE sessions every saturday morning, as part of our Mini Shield's section. When: Saturday Morning from 10-11am Where: Starch House Lane Playing Fields, Virginia Gardens, [...]
Our website is brand new and fully functioning. We hope that you enjoy all of the updates and information to come!
Fixtures/Results
Management
Director of Football
Dan Seymour: (07983) 552067
Manager
Earl Verdant: (07801) 471721
League
Premier Division
Current Squad
C Osborne
L Verdant
N Cohen
H Olafare
R Basi
J Matthews
K Pougoue
R Brown
J Kinch
J Tuley
A Sebyala
I Bonning
E Stewart
T Hanson-Prime
L Nasimento
E Pudner
Contact Us
Sponsors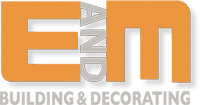 Our U15 white's are proudly sponsored by E and M Building and Decorating
http://eandmbuildinganddecorating.co.uk/